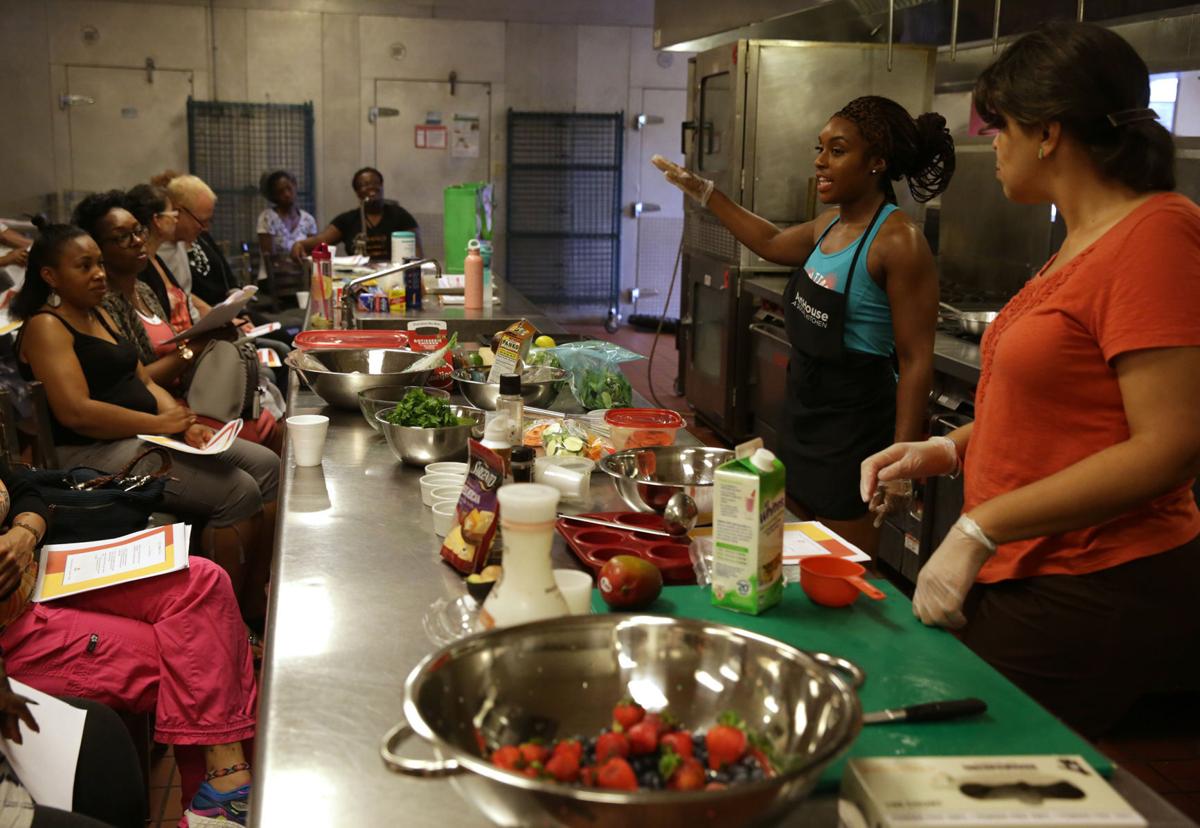 GARY — Shannon "Chef Shay" Smith has dropped eight dress sizes, she says, by planning ahead.
And you can do it too, she says. All it takes is a little preparation.
She told this message to about 20 attendees at the Eat Yourself Fit: Meal Prep like a Boss class last month at Arthouse: A Social Kitchen, an incubator for culinary entrepreneurs. Smith, of Merrillville, runs her own meal prep service, NJOY Eats & Prep.
"When we don't know what we're going to eat, we tend to make poor choices," she said. "Even if you were to go to Sharks or Subway, you don't have to eat a whole 12-inch sandwich or five piece with fries."
Every weekend, Smith prepares the following five weekdays worth of breakfast, lunch, dinner and snacks. It takes her about two hours and costs $60 to $80.
"When it comes to meal prep and planning, it's all about making a list," she said. "Avoid the snack aisle as much as possible — it's not worth it."
At the class last month, Smith, an athletic woman with braided hair and a black Arthouse apron over a turquoise shirt that matched her shoes, stood in the middle of a sweat-inducing commercial kitchen, behind a metal countertop covered with cookware and produce. She made meal prep look easy.
Continue reading at: nwitimes.com